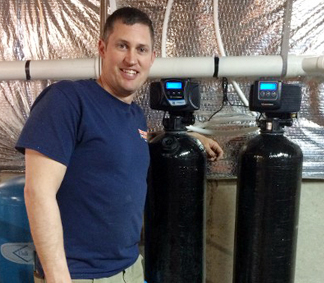 Water Filtration and Softening
Sometimes, your well water may be too hard or contain chemicals. That, unfortunately, is a reality; but you can do something about it. We can provide and install water filtration and softening products to reduce your hard water build-up and protect your plumbing. As well, Barr Plumbing LLC will provide and install an Iron Shield with Toxin Guard that eliminates staining caused by iron.
Say goodbye to manganese and tannins, while we take care of harmful toxins such as pesticides, industrial contaminants, and VOCs. We can include a RevitaLife drinking water system that uses a reverse osmosis membrane to filter many dangerous pollutants. This unique remineralization process restores healthy minerals back to your water, improving taste and raising pH to a more natural level.